So I have set a few goals for this new year. Mostly it is just one word goal, but then after seeing this post on U-Create Crafts, I decided to add one more to the list. I have always loved people that can knit/crochet. One of our good friends, Jodie, can knit, and she makes the cutest stuff. She has tried to teach me over & over again, but for some reason I struggle. I even started with something simple, like a washcloth. She told me she can make one in about 2 hours if she takes her time, it took me about 2 weeks to finish it, and it wasn't very relaxing. It also didn't turn out very square. I was rather frustrated. So I decided after seeing this post, maybe I should try to crochet again. I have learned enough every couple of years to crochet each of my boys a blanket (square, no design), right before they were born. But the last one I did was four years ago. But now I am determined to try again. There are such cute things that are crocheted. I must say this go around it makes me a lot happier. Thanks to these awesome videos that give an entire school to learning to crochet. I am very much a visual learner, so these help me a ton & if I don't get it or forget it, instead of calling someone up, I just re-watch the one I want to.
The best part, I started with something simple like washcloths. This time I finished it in an less than two hours. Yea!!
(my 1st washcloths)
I love when I can make something, & it is relaxing to me instead of stressing. So if I am watching hulu at night with my hubby, I can crochet something, feel like I am still being semi-productive & it is relaxes me too. I made my 1st wash cloth last Wednesday, I have made 3 more since. They all were square too. That is a first. I also finished my 1st little boy beanie Saturday night. The best part, it actually looks like a hat. I am starting to catch the bug & have a couple more projects I want to try. I did promise my older 2 boys that I would make them a beanie. I am hoping to have those done by the end of the week & then make this cute hat for me
.
( It is called the City Girl Cap, I found the pattern off of
Raverly
. )
Or I think these headbands are quite cute as well.
Or since I am having a boy & the rest of my kids are cowboys I should learn to make these:
Or I found this pattern on etsy from Two Girls Patterns Shop & though they might be fun to try one day.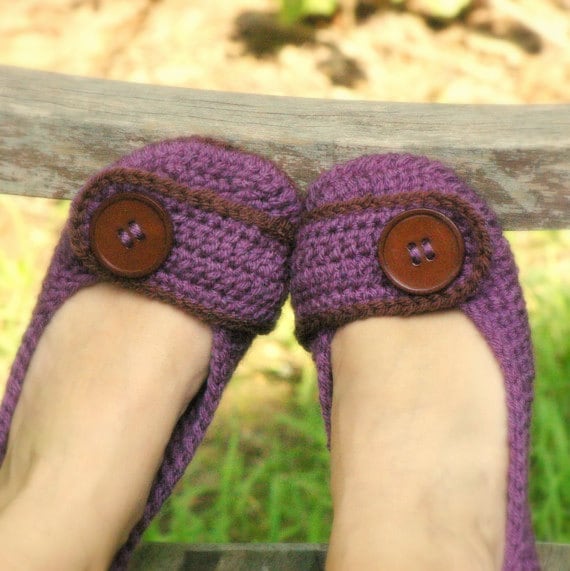 http://www.etsy.com/listing/80050108/womens-house-slipper-crochet-pattern-for
And one of my last favorites I have found in the last week: This pattern from Brookes Little Stitch. on Etsy too.!! There is only one word for this hat. ADORABLE!!
So yeah, I am getting excited about the possibilities once I figure out the basics. Cute, fun, & relaxing.
Leave a comment & let me know if you have a crafty goal for this year! I would love to hear. Also the menu Monday post should be up later today, or maybe tomorrow, who knows. We will see how the next few hours go. Have a great Monday though!!