We are trying to get back in the swing of things with 4 kids & school. This week as part of homeschool we rowed the book Ping. I did five in a row (F.I.A.R) for a while at the 1st of the school year but I slowly tapered off. We picked it back up this week & I remembered I really do enjoy it.
This is the book:
Here are some of the things we did to go along with it.
We studied China & were lucky enough to go out for Chinese one night.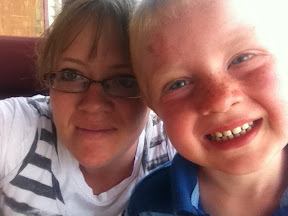 The hubby & baby came too!
Since Ping is a duck we started a unit studying birds that we will continue on this week.
It worked out perfect that our eggs in the incubator were on there last few days.
The boys laid them out on the incubator. You have to keep the rotated for the 1st 18 days. Then you set them flat & leave alone for the last 3.
Then a few days later they hatched.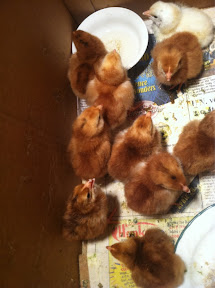 We also took a walk one afternoon to identify birds.
Of course we had to take a picture of our ducks & call him Ping for a day.
We also took a tally & counted our cousins & aunts & uncles. You see Ping lived on a boat with his mom, dad, 3 brothers, 2 sisters, 7 uncles, 11 aunts, & 42 cousins. We decided to count our family & see what we have.
The boys discovered they have 9 uncles, 11 aunts & 49 cousins.
We ended our week learning about floating & buoyancy & floating boats down our ditch & pretending it is the Yangtze river in China.
It was a fun week & nice to start to get back in the swing of things.